The Beauty in Ms. White
The Beauty in Ms. White (Grey Line Press) by C.O.B. is a must-read scary story. Enough said? Perhaps, given this is a short and concise 135-page novella. Yet, stopping there would deprive readers of a sneak peek into the psychotic world of Carlos Castillo, a young department store manager by day and the neighbor from hell by night.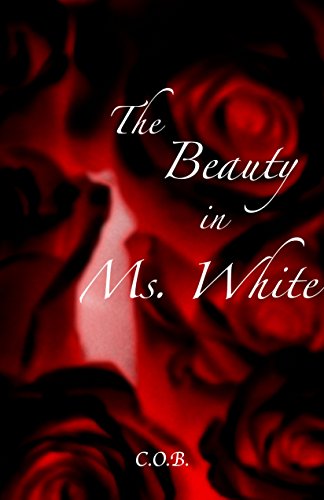 Since he squandered the ten thousand dollars his parents gave him to buy a house in a failed attempt at writing a book, Carlos is forced to move from the apartment he's comfortably lived in for ten years. He resents this and feels he's lost something that was his for a long time. On reflection, though, he admits, "It was never really mine to begin with."
Though there's a part of him looking for a change, his new third-floor apartment is old and smells like damp wood. And even though this place is bigger than the last, he considers himself officially homeless and a failure at the same time.
To say Carlos has issues is a gross understatement. He's obsessed with the bathroom that is smaller than in his last apartment, and he's less than thrilled that the ceiling fan and the light switch are connected.
Unpacking triggers "deep emotional pain." He's haunted by events surrounding his friend's overdose and the role he played in his death. He grips onto his past and his red messenger bag for security. He's lost and out of touch with reality.
One wonders what Carlos's life would have been like had he stayed in his old apartment?
But we'll never know. One evening after consuming six beers, Carlos heads to the tiny bathroom. His drunken eyes spy a women in bed in the building across the alley from him. "Her bedroom is on the second floor, directly across from the kitchen window on the third floor." From that evening forward, he listens to her play the piano and gazes at her reading in bed, as he's shielded in darkness from his miniature bathroom. She's all in white, except for her black hair.
Just like Carlos, we become consumed by Ms. White and are puzzled as to why she exposes herself to him in this way. Can't she feel his eyes on her? And why doesn't she have curtains or blinds to protect her privacy?
For a while, we join Carlos's fantasy—anticipating a time when he and Ms. White will meet. Do we want them to? Or do we pray Ms. White will at some point lift her eyes from the book she's reading and shut him down and out?
As Carlos becomes increasingly obsessed with Ms. White, we want to warn her of possible impending doom. But we can't, because Carlos is both the protagonist and antagonist in this tense and terrifying thriller.
We readers become the unwitting stalker, incapable of stopping the chain of events unfolding before us. To paraphrase the opening of The Beauty in Ms. White: Never had I thought this would be how it all ends.
If you enjoy being on the edge of your seat, read this not-to-be-missed eBook. But before you do, close your curtains or blinds. Don't say I didn't warn you.