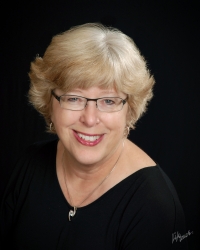 What I'm Saying
Valerie Taylor
Valerie Taylor was born and raised in Stamford, Connecticut. She graduated twice from Sacred Heart University in CT with a B.S. Business Administration and an MBA. She climbed the proverbial ladder in her early years at Xerox and then helped launch Executive Development Associates, a start-up executive education and coaching firm. There she dabbled in writing business communications and newsletters.
Her writing career took off when she joined Optima Group, and then later Clarion Brand Communications, where she focused on branding and crafting dozens of retirement planning programs for banks, mutual fund companies, and insurance companies. Because of her reputation in this niche, Russell Investments recruited her to join the firm in Washington State. During her ten-year tenure there, Valerie led the firm's defined contribution marketing efforts for both pre- and post-retirement investment programs.
After a Rick Steves' tour to Venice, Florence, and Rome, Valerie retired and returned home to CT in 2016 where her children have grown up and settled. When she's not writing, reading, practicing tai chi or cheering for the Boston Red Sox or the New England Patriots, she's sharing her wisdom and values with her granddaughter, who's growing up way too fast.
Her debut novel, What's Not Said, launched in September 2020. The sequel, What's Not True, was published in August 2021. The final book in the trilogy, What's Not Lost, published in February 2023.

Professional affiliations:
The Authors' Guild, Independent Book Publishers Association, CT Authors and Publishers Association, Sisters in Crime, and the Women's Fiction Writers Association