On Traigh Lar Beach
A gift that keeps on giving.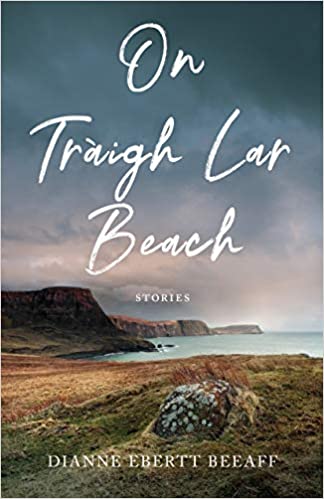 Recently I read On Tràigh Lar Beach by Dianne Ebertt Beeaff (She Writes Press). This collection of twelve stories and a novella captures a myriad of flotsam and jetsam discovered on a sandy beach in the first story and then incorporates each item into a unique storyline. While I have my favorites among the stories, I was impressed at how cleverly the author interweaves arthritis pills, a jar of pickled onions, and a cigarette lighter, and so on, into singular stories that will surely trigger the reader's personal experiences and memories.
Ms. Beeaff is an exceptionally talented writer. I highly recommend you buy On Tràigh Lar Beach for yourself and for discerning readers in your life, as it's a gift that keeps on giving. They will thank you for it.

On Tràigh Lar Beach is available wherever print and eBooks are sold.