Butterfly Awakens
Come alive with Butterfly Awakens!

For a time, I hesitated to start Butterfly Awakens (She Writes Press, 2021) by Meg Nocero because I wasn't sure I could handle reading about grief, especially during a pandemic. Once I opened it up and began reading, I couldn't put Butterfly Awakens down.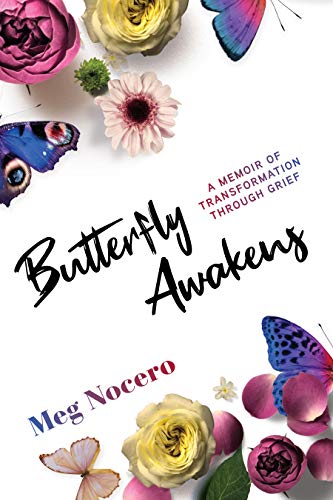 While it is about one woman's experience facing her mother's illness and death, this extraordinary memoir is a life lesson about how to get to the other side of that grief. Through her stories of being overlooked as she climbed the ladder as an immigration attorney, to inserting herself in situations many of us would shy away from, to her spiritual pilgrimage on El Camino de Santiago in Northern Spain where the blisters on her feet almost prevent her from achieving her goal—we see ourselves. And that is what makes Butterfly Awakens so powerful and a must-read, if you breathe.
Butterfly Awakens is available in paperback and as an eBook wherever you buy your books! Here's just one link.