After Happily Ever After

When Dreams and Real Life Collide

In After Happily Ever After (She Writes Press) by Leslie A. Rasmussen, Maggie finds herself sandwiched between her testy teenage daughter and her aging parents, where she's being pulled in at one end of the spectrum and pushed away at the other. In the middle, her husband is having a mid-life crisis and her brother is well, acting like the spoiled brat he probably was when they were young.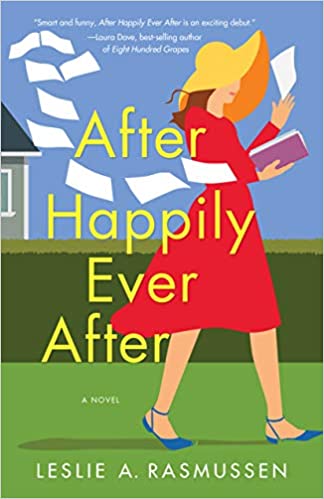 So among all this chaos, where in the world is there room for Maggie? What are her needs and desires and how will they be fulfilled and who is up for that task? Who is she really? Will the real Maggie please stand up?
And that's a challenge for Maggie to figure out, as she faces rejection from all the people in her life that are supposed to be in her corner, ensuring that she's happily ever after.
In this her debut novel, Rasmussen displays her comfort and skill in telling a story today's mature women will relate to as they themselves face the possibility of having and/or wanting to redefine themselves.
Of particular note is the titling of chapters. They are numbered when it's Maggie's point of view and named when another character takes center stage. The one edit, and the only edit, I'd have made would have been to title the last chapter: Maggie. Perhaps that would make her happy…after all.
After Happily Ever After is available everywhere as a paperback, eBook, and audiobook. Here's just one link.