Wife After Wife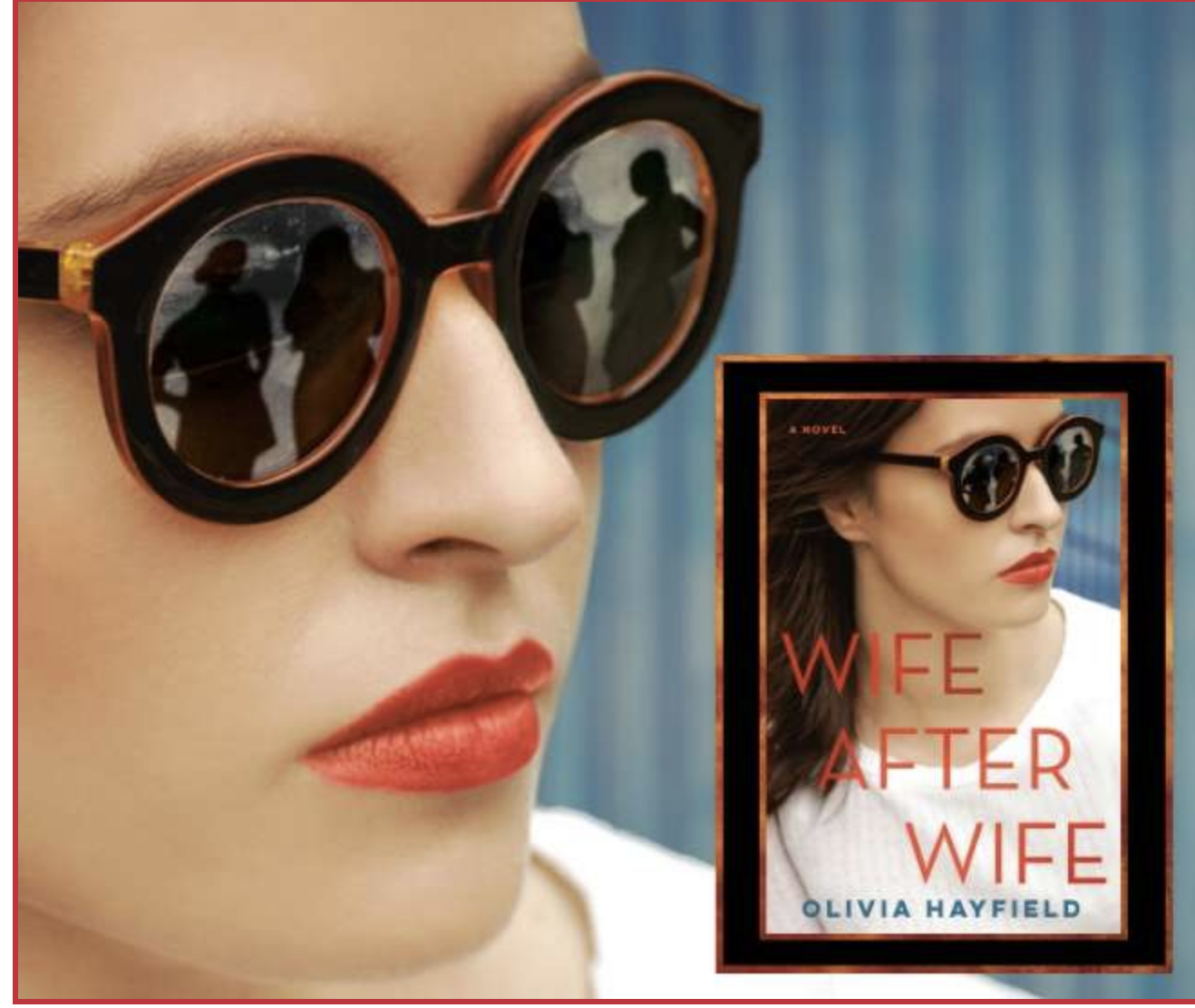 Wife After Wife proves history repeats itself. As I read Olivia Hayfield's debut novel, Wife After Wife (Berkley), about a serial philanderer, I kept yelling, "Off with his…head." As you read it, the story will seem predictable if you're familiar with the history and legend of King Henry VIII.

Even though you may think you've heard it all, you'll be instantly absorbed by Olivia Hayfield's mastery of the subject and entertaining, lively prose, starting with how she names her characters.
With a tip of a crown to the past, Hayfield gives us Harry Rose, a modern-day King Henry VIII. You may recall, Harry is the common name for Henry in medieval England and Rose is a bow to the War of the Roses, which ended during King Henry VII's reign.
Like the King, Hayfield's Harry is educated, wealthy, handsome, and romantic. Unable to keep his pants on, "He could charm the birds out of the trees." You'll be more than satisfied with how Hayfield introduces and disposes of each of Harry's wives with all the steamy salacious trimmings. And with a nod to today's culture, Harry even meets one of his amours in an online chat room.
But that's only one side of Harry Rose.
As expected, he is also cruel, domineering, a bully, especially when it comes to ruling Rose Corp., the media company he's inherited from his father. Determined to grow his empire and defeat his rivals, Harry launches a new magazine, the Rack, an aptly-named celebrity magazine whose purpose is to reveal "the real person behind the façade."
With his brand and domain expanding, he recklessly continues his personal pursuits. Though he doesn't lose his kingdom for a horse, Harry is hospitalized after a horrendous car accident. A severe leg injury forces him off his game, becoming addicted to painkillers and increasingly obese. When he marries his sixth wife, Harry's struggle to conquer his nightmares fades, but not completely. His past reputation continues to haunt him until he's finally forced to give up his ghosts.
While Hayfield positions Terri "Baskin-" Robbins More, a well-known reporter, as Harry's antagonist, I'd suggest Harry is his own antagonist. Poppycock, you say?
Consider this. Terri, notably, is one of the few women Harry does not try to bed. When he recruits her to be editor of the Rack, she plays the role of his conscience, challenging his decisions and actions. However, if you try to slot Harry into one of the three common central plots: Man vs. Man, Man vs. Nature, and Man vs. Self, it's clear Harry is his own worst enemy. Though he wants to be happy, his own obsessions prevent him from being so. Rather than being a strong, modern Renaissance man, Harry is weak and totally responsible for his own downfall, not Terri.
So, is Terri or Harry the antagonist? You be the judge.
No book relating to King Henry VIII would be complete without addressing his fixation on producing a male heir. Hayfield does not disappoint in this regard, but she doesn't overplay this theme. Rather it's there, always an undercurrent, like an itch you can't quite reach. Cleverly, Hayfield weaves just enough of Harry's daughters into the plot, easily setting us up for the sequel, Sister to Sister.
Don't fret if your recollection of the history is a bit rusty. You could head to Google, but you don't have to. Hayfield provides a description of the cast of characters and answers questions in a Reader's Guide at the close of the novel.
All things considered, whether you're a fan of the British Royals or not, I'd bet more than a quid you'll find Wife After Wife a jolly good read.

This review was originally posted on BookTrib.com on February 6, 2020.