Bedside Manners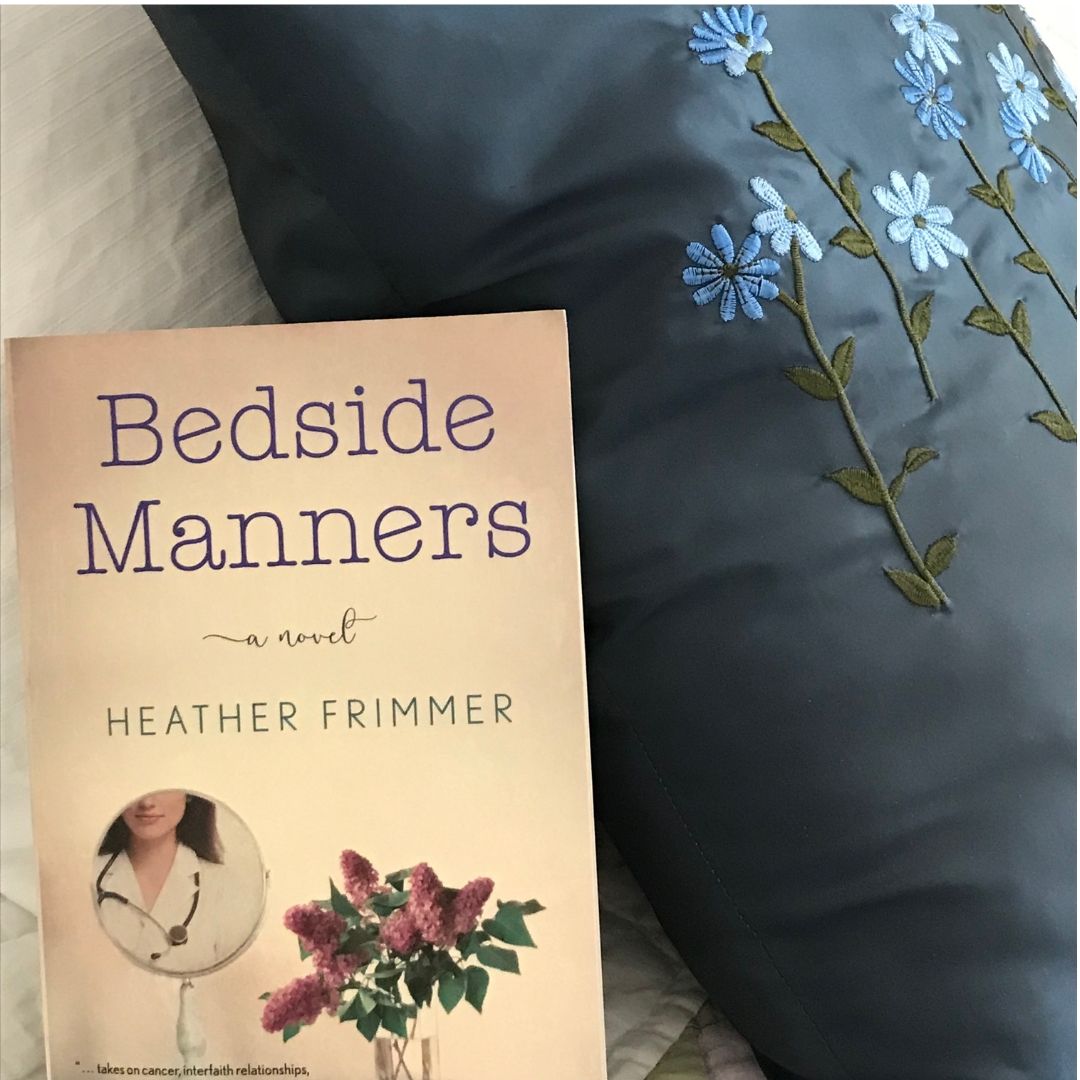 Though a novel, Bedside Manners by Heather Frimmer, reads like a memoir or true life story. And for us readers, that's a good thing because though the topic—breast cancer—is scary, Ms. Frimmer juxtaposes it with relatable life-goes-on situations.
Bedside Manners is a story about two brave women who happen to be a mother and daughter whose life events are on a collision course.
As Joyce, the mom, plans her daughter's wedding, she's confronted with a breast cancer diagnosis. Early in the story, Joyce is stalwart and tries to carry the burden of the process and diagnosis by her lonesome or with a select few strangers, who open her eyes and heart in unexpected ways. Besides the obvious anxiety of having cancer, Joyce fears she'll either miss or screw up her daughter's wedding.
Marnie, the daughter, has her own challenges outside her mother's sphere. When she's about to graduate medical school, her own insecurities reveal themselves. Like her mother, she gains strength and insight into herself outside of her immediate family—through patients, friends, colleagues.
In due time, Joyce shares her diagnosis with her family who react and rally around her in their own ways. And if Marnie didn't have enough to handle with graduation and her mother's illness, her future in-laws are not as open-minded about the upcoming interfaith marriage as Marnie's parents are.
Need I say more? You get the picture.
Women of all ages will appreciate Bedside Manners. By the time we reach forty, the annual mammogram arrives with anxiety and more often than not relief. In any event, we all know someone who has confronted breast cancer. Ms. Frimmer's descriptions are so tactfully vivid, you'll find yourself saying, "Been there, done that."
Marnie's coming of age story will resonate with mothers and daughters alike, who face tough situations and decisions and sometimes choose the road less traveled.
And weddings? Who doesn't like to read about planning a wedding? How many movies have been made about weddings?
I particularly liked the setting of the book, which is Fairfield County, Connecticut, where I was born and raised. I enjoyed the journey. It took me back to places I've frequented and even shopped.
Ms. Frimmer has an easy, smooth writing style. She's serious when needed, and interjects humor appropriately. I bought Bedside Manners at an author reading earlier this year, and set it along my bedside in my reading pile. I'm glad it finally made it to the top.
Bedside Manners was published in 2018 by Spark Press.