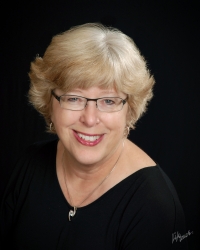 What I'm Saying
What's Not Lost - A Novel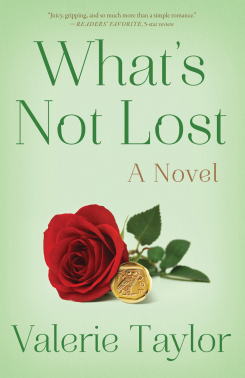 A Novel
Published by Aspetuck Publishing
Available NOW!

Kassie O'Callaghan is searching … for herself and for answers. With her husband six feet under and an engagement ring on her finger, Kassie is convinced managing a company merger in Paris will complete her. When she learns her fiancé's ex-girlfriend is pregnant, Kassie's plans come tumbling down. At least for the moment.
Despite pleas from her younger fiancé to stay in Boston and a warning from her best friend of what's at stake should she leave, Kassie heads to Paris. There, she stumbles into a world of wine and roses as she puts her strengths and beliefs to the ultimate test. When a Greek businessman tries to rescue her, Kassie discovers—in life—it's not whether you win or lose, it's the way you love that counts.

Readers' Favorite 5-star reviews:
"Juicy, gripping, and so much more than a simple romance."
"The writing is fantastic, incredibly sharp and realistic."
"Kassie bristles and bubbles because of the people around her."

More praise for What's Not Lost!

"Author Valerie Taylor writes bright and lively dialogue exchanged among smart, highly motivated people … (In) the third of her addictive series … the cat named Topher may have the best handle on all in terms of what's going on amid a tangle of romance, schemes, professional upheaval and family drama." Excerpts from BookTrib.com review
"The romantic drama is filled with turmoil, heartache, and moments of nail-biting suspense ... It's a story about the complexities of life, with colorful characters and no shortage of excitement … a well-developed story and is a great option for fans of romance and drama genre." — Literary Titan, 5-star review
"Strong characters, believable plotline, and a gorgeous background." — Riley Wiederhold, NetGalley review
Though the "third book in the series, I read it as a stand-alone and loved it! Kassie is such a fantastic character—strong, driven, witty and so much more." —Christy, Instagram
"I have read every single one of the stories … this was the perfect ending … a beautiful book, the perfect blend of love and laughs, complexity and compassion … an entertaining and exceptional series." — Michelle, Instagram
"Valerie Taylor has once again out done herself with her new book What's Not Lost … another perfectly named book that you will not be able to put down … a heartwarming and amusing romantic comedy." — Lisa Wetzel, NetGalley review
315 pages | 979-8-9865995-0-2 | February 7, 2023